Roll over image to zoom in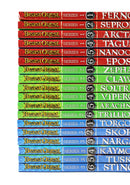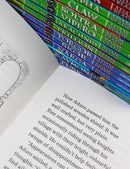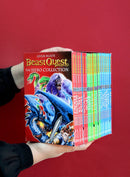 Titles in this set:
Series 1
Arcta the Mountain Giant
Epos the Flame Bird
Ferno the Fire Dragon
Nanook the Snow Monster
Sepron the Sea Serpent
Tagus the Horse-Man
Series 2
Zepha the Monster Squid
Claw the Giant Monkey
Soltra the Stone Charmer
Vipero the Snake Man
Arachnid the King of Spiders
Trillion the Three-headed Lion
Series 3
Torgor the Minotaur
Skor the Winged Stallion
Narga the Sea Monster
Tusk the Mighty Mammoth
Kaymon the Gorgon Hound
Sting the Scorpion Man
Join Tom and Elenna on their very first beast quests and discover a world of adventures!
Payment & Security
Payment methods
Your payment information is processed securely. We do not store credit card details nor have access to your credit card information.
---
Security