Roll over image to zoom in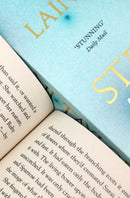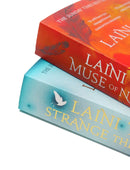 Strange the Dreamer:
Since he was five years old, Lazlo Strange has been obsessed with the mythic lost city of Weep, but it would take someone bolder than he to go in search of it. Then a stunning opportunity presents itself - in the person of a hero called the Godslayer and a band of legendary warriors, and he has to seize his chance or lose his dream forever.
Muse of Nightmares:
the magical sequel to Strange the Dreamer In the wake of tragedy, neither Lazlo nor Sarai are who they were before. One a god, the other a ghost, they struggle to grasp the new boundaries of their selves as dark-minded Minya holds them hostage, intent on vengeance against Weep.Lazlo faces an unthinkable choice - save the woman he loves, or everyone else? - while Sarai feels more helpless than ever. But is she? Sometimes, only the direst need can teach us our own depths, and Sarai, the muse of nightmares, has not yet discovered what she's capable of.
Payment & Security
Payment methods
Your payment information is processed securely. We do not store credit card details nor have access to your credit card information.
---
Security