Roll over image to zoom in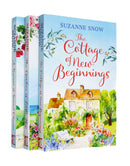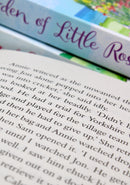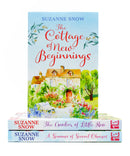 Titles In this Set
The Cottage of New Beginnings
Garden of Little Rose
A Summer of second Chances
The Cottage of New Beginnings
When Annie returns to Thorndale, the village where she spent much of her childhood, she's looking for a new start. All she wants to do is fix up the cottage her godmother left her, and fix up her broken heart.
When she clashes with local hero, Jon, Annie can't help but wonder if coming back to Thorndale was a mistake. The village has clearly changed and the last thing she needs is more drama. But avoiding the distractingly handsome Jon is proving impossible, especially when Thorndale seems to be conspiring to throw them together...
Garden of Little Rose
At a hen party on the remote Scottish island of Alana, Flora is dared to ask a handsome stranger to be her plus-one for the wedding. When the gorgeous Mac accepts her invite, she assumes he's joking and thinks nothing more of it… Until he turns up at the church on the wedding day.
But Mac has an agenda. He wants to hire her skills as a horticulturist to restore the gardens at Róisín House, his home back on Alana. Flora knows she should refuse – Mac has 'heartbreaker' written all over him – but she can't resist uncovering the tragic truth behind the garden at Róisín.
A Summer of second Chances
Daisy likes routine. She goes to work, makes dinner for her son, then loses herself for an hour or two in her sewing. She's not looking for change, until Ben crashes - literally - into her life.
Ben is training for a triathlon, working himself to the limit in an attempt to forget a recent trauma. Daisy wants to help, but even as they draw closer with every week that passes, he pushes her away whenever things threaten to get serious.
Can Ben open himself up to love again? And with Daisy's life in the Yorkshire Dales and Ben's in New York, can they have a future together even if he does?
Payment & Security
Payment methods
Your payment information is processed securely. We do not store credit card details nor have access to your credit card information.
---
Security