Roll over image to zoom in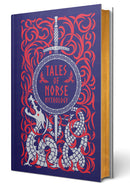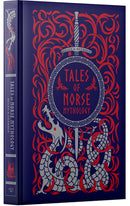 Embark on a captivating journey through the rich tapestry of Norse legends and myths with "Tales of North Mythology" by Helen A. Guerber, presented in a luxurious leather-bound edition. This timeless volume weaves together the captivating stories of gods, heroes, and legendary creatures from the ancient North, providing a window into the fascinating world of Norse mythology.
Helen A. Guerber's masterful storytelling skillfully brings to life the dramatic sagas of Thor, Odin, Loki, and the entire pantheon of Norse deities. From epic battles to heroic quests, and from the creation of the world to its ultimate destruction, these myths explore themes of valor, destiny, and the cycles of life and death.
The leather-bound edition enhances the reading experience, making it a true collector's item and a centerpiece for any library. Immerse yourself in the enchanting world of "Tales of North Mythology," where gods and mortals collide, and the boundaries between the natural and supernatural blur. Whether you are a mythology enthusiast, a lover of classic tales, or a seeker of timeless wisdom, this edition is a gateway to the enduring magic of Norse mythology, presented in a package that exudes sophistication and elegance.
Payment & Security
Payment methods
Your payment information is processed securely. We do not store credit card details nor have access to your credit card information.
---
Security