Roll over image to zoom in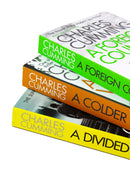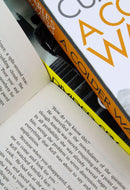 Titles in this Set:
A Foreign Country:
A Colder War:
A Divided Spy:
A Foreign Country:
Six weeks before she is due to become the first female head of MI6, Amelia Levene disappears without a trace. Disgraced ex-agent Thomas Kell is brought in from the cold with orders to find her – quickly and quietly. The mission offers Kell a way back into the secret world, the only life he's ever known. Tracking her through France and North Africa, Kell embarks on a dangerous voyage, shadowed by foreign intelligence services.

A Colder War:
Thomas Kell is a disgraced agent who longs to come in from the cold. When MI6's top spy in Turkey is killed in a mysterious plane crash, his chance arrives… for Kell is the only man Service Chief Amelia Levene can trust to investigate the accident. In Istanbul, Kell soon discovers that there is a traitor inside Western Intelligence. Then he meets Rachel- the dead spy's daughter- and the stakes grow higher still.

A Divided Spy:
A NEW COLD WAR IS LOOMING: Former MI6 officer Thomas Kell thought he was done with spying. Until the Russian agent he blames for the death of his girlfriend is spotted at a Red Sea resort – in dangerous company. ONE SPY WANTS REVENGE: Taking the law into his own hands, Kell embarks on a mission to recruit his rival. Only to find himself in a high-stakes game of cat and mouse in which it becomes increasingly difficult to know who is playing whom.
Payment & Security
Payment methods
Your payment information is processed securely. We do not store credit card details nor have access to your credit card information.
---
Security