Roll over image to zoom in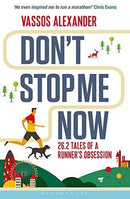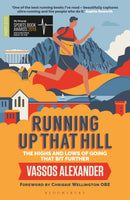 Vassos Alexander Collection 2 Books Set
RRP : £20.00
Don't Stop Me Now
This is a celebration of running - and what lots of us think about when we run. Part escape, part self-discovery, part therapy, part fitness. Part simple childlike joy of running when you could be walking.Vassos Alexander shares the highs and lows of falling in love with running, from his first paltry efforts to reach the end of his street to completing ultra marathons and triathlons in the same weekend.Each of the 26.2 chapters also features a fascinating insight into how others first started from Paula Radcliffe to Steve Cram, the Brownlees to Jenson Button, Nicky Campbell to Nell McAndrew.
Running Up That Hill
Running Up That Hill is a celebration of endurance running. Of running ridiculous distances through cities, over mountains and across countries. Distances most people couldnt even imagine. But sports presenter Vassos Alexander is hooked! Why else would he run an ultra in Paris, backwards, having missed the start? Why head to Wales for the worlds hardest mountain race with a badly sprained ankle? And why follow in some unforgiving, ancient footsteps and attempt the oldest and toughest footrace on earth, the 153-mile Spartathlon? Theres joy to be found here. Really there is.
Payment & Security
Payment methods
Your payment information is processed securely. We do not store credit card details nor have access to your credit card information.
---
Security