Roll over image to zoom in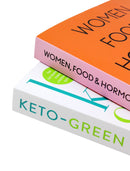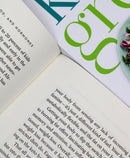 Titles In This Set:
Women, Food and Hormones
Keto-Green 16
Women, Food and Hormones:
New York Times bestselling author Dr Sara Gottfried shares a new, female-friendly Keto diet that addresses women's unique hormonal needs, so readers can shed pounds and maintain the loss more easily.
Most diet plans were created by men for men, but women's bodies don't work the same way. Popular programs can actually make it harder for women to lose weight, because they can wreak havoc on a woman's complex and delicate hormonal system. Dr Sara Gottfried has spent her career demystifying hormones and helping patients improve their health more broadly with personalised medicine.
Keto-Green 16:
There is no question that going keto really works. This strict high-fat/low-carb diet denies the body glucose as a main source of energy and instead promotes the production and use of ketone bodies as fuel. It's a great way to move you off a weight plateau, gain willpower, and get results fast. But going keto also often results in gastrointestinal discomfort, low energy, and moodiness-known as the "keto flu"-which makes the diet and its proven results hard to sustain.
Payment & Security
Payment methods
Your payment information is processed securely. We do not store credit card details nor have access to your credit card information.
---
Security