Roll over image to zoom in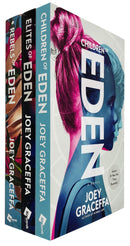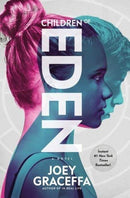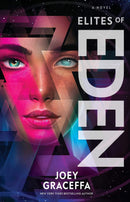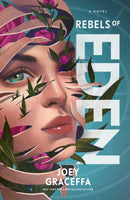 Titles In Set:
Children of Eden
Elites of Eden
Rebels of Eden
Description:
Children of Eden:
Rowan is a Second Child in a world where population control measures make her an outlaw, marked for death. She can never go to school, make friends, or get the eye implants that will mark her as a true member of Eden. Her kaleidoscope eyes will give her away to the ruthless Center government. Outside of Eden, Earth is poisoned and dead. All animals and most plants have been destroyed by a man-made catastrophe.
Elites of Eden:
Yarrow is an elite: rich, regal, destined for greatness. She's the daughter of one of the most powerful women in Eden. At the exclusive Oaks boarding school, she makes life miserable for anyone foolish enough to cross her. Her life is one wild party after another…until she meets a fascinating, lilac-haired girl named Lark.Meanwhile, there is Rowan, who has been either hiding or running all her life. As an illegal second child in a strictly regulated world, her very existence is a threat to society, punishable by death…or worse.
Rebels of Eden:
Rowan is finally in Harmonia, an Earth-friendly, sustainable commune in the wilderness she always thought was dead. Even in this idyllic world, she finds no peace. Harmonia has strict rules – and dire consequences. Thinking about Eden is forbidden, but she's determined to rescue the loved ones she left behind. Though they are in terrible danger, her pleas for help are ignored.
Payment & Security
Payment methods
Your payment information is processed securely. We do not store credit card details nor have access to your credit card information.
---
Security