Roll over image to zoom in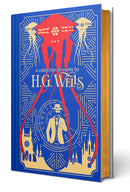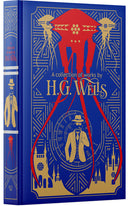 Indulge in the timeless brilliance of H. G. Wells with this exquisite leatherbound collection. Immerse yourself in the visionary world of the "Father of Science Fiction" with a carefully curated selection of his most iconic works. Each volume is adorned with luxurious leather binding, gilded edges, and intricate embossing, making this collection a true masterpiece for the literary connoisseur. This collection is a journey through the limitless imagination of a literary genius. Whether displayed proudly on your bookshelf or savored page by page, this leatherbound collection of H. G. Wells' works is a treasure that captures the essence of his enduring legacy.
Payment & Security
Payment methods
Your payment information is processed securely. We do not store credit card details nor have access to your credit card information.
---
Security