Roll over image to zoom in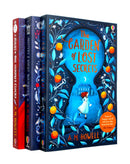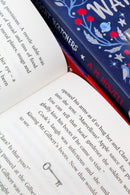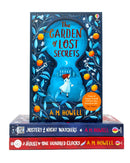 Titles in this Set
The House of One Hundred Clocks
The Garden of Lost Secrets
Mystery of the Night Watchers
The House of One Hundred Clocks
JUNE, 1905. Helena and her parrot, Orbit, are swept off to Cambridge when her father is appointed clock-winder to one of the wealthiest men in England. There is only one rule: the clocks must never stop.

But Helena discovers the house of one hundred clocks holds many mysteries; a ghostly figure, strange notes and disappearing winding keys Can she work out its secrets before time runs out?

The Garden of Lost Secrets
October, 1916. Clara is sent to stay with her formidable aunt and uncle in the grounds of a country estate. Clara soon discovers that her new surroundings hold secrets: a locked room and a hidden key, and a mysterious boy who only appears in the gardens at night But can Clara face up to her own secrets, and a war she's desperate to forget?

Mystery of the Night Watchers
MAY, 1910. As the blazing Halley's comet draws close to the earth, Nancy is uprooted to start a new life in Suffolk with a grandfather she has never met. With every curtain drawn shut, Nancy is forbidden from leaving her grandfather's house: no one must know that her or her mother are there.

Yet, when Nancy discovers the house's secret observatory, she watches her mother and grandfather creep out every night... Where are they going? And why mustn't any of them be seen? As the mysteries pile up, Nancy has to bring dark secrets from the past to light - even if doing so will put her own life at risk.
Payment & Security
Payment methods
Your payment information is processed securely. We do not store credit card details nor have access to your credit card information.
---
Security