Roll over image to zoom in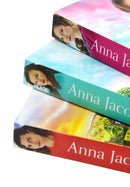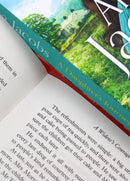 Titles In This Set:

A Widow's Courage

A Daughter's Journey

A Woman's Promise


A Widow's Courage:

Lancashire 1934. Three years after her husband's sudden death, Stella comes into some money unexpectedly and decides to make a new start in the country. She settles on Ellin Valley, where she quickly begins to make friends. She falls in love with a cottage in Birch End, but an unscrupulous man wants it too. Will she be able to buy her dream home? Life has changed drastically for local handyman Wilf Pollard as well. When tragedy strikes, Wilf is left as the only support of his two young children.


A Daughter's Journey:

Jo Melling has arrived in Birch End from Australia, still grieving her father's recent death. She's not intending to stay long, but after tracking down her distant family, Jo becomes more involved in village life than she could ever have imagined - and suddenly in danger too. Jo also finds herself drawn to Nick, a handsome newcomer to the village. Nick had planned to settle in Birch End and start a business, but as he grows closer to Jo, he realises he may have to choose between his dreams and a chance at love.


A Woman's Promise:

As the only female cabinet maker in the valley in 1935, Frankie Redfern is unusual. She faces prejudice even from her own mother. But she's content working for her father, and is unwilling to give up her independence or the work she loves for marriage. When her husband falls gravely ill, Frankie's mother takes over, causing serious trouble for her daughter. And her cousin, an unscrupulous local builder, starts to help her for his own reasons.
Payment & Security
Payment methods
Your payment information is processed securely. We do not store credit card details nor have access to your credit card information.
---
Security