Roll over image to zoom in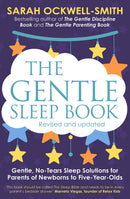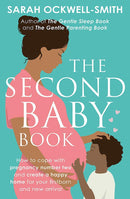 Titles In this Set:
The Gentle Sleep Book:
The Second Baby Book:
The Gentle Sleep Book:
The Gentle Sleep Book offers reliable, evidence-based advice on how to approach common issues including frequent waking, night terrors and night dryness, as well as practical suggestions tailored to each developmental stage, such as how to create the perfect sleep environment and bedtime routine, the effect of diet and how to use comfort objects effectively. All the information is supported by in-depth case studied to demonstrate how parents have used the suggestions to address their child's sleep problems.
The Second Baby Book:
Having a second baby is a very different experience from having your first, yet there is little recognition of the wide range of issues that need to be considered when bringing a second child into the family. In this incredibly helpful book, Sarah Ockwell-Smith helps parents feel more positive and prepared for life with two children.
Payment & Security
Payment methods
Your payment information is processed securely. We do not store credit card details nor have access to your credit card information.
---
Security