Roll over image to zoom in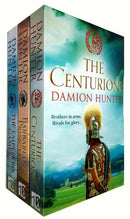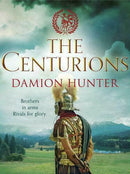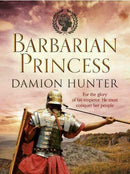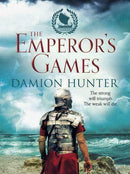 Titles in this set:
Description
1)The Centurions (Centurions Trilogy)
The unputdownable and action-packed story of Ancient Rome.Correus and Flavius are half-brothers, sons of a brilliant general. One, son of a slave, is a born warrior destined to excel. The other, a nobleman by birth, must struggle relentlessly to succeed. When they both join the Centuriate, a position Flavius has always known he will inherit, and one that Correus has long coveted, together they face the brutal reality of war.
2)Barbarian Princess (Centurions Trilogy)
A truly epic novel of Roman adventure.Correus and Flavius, half brothers and rivals, have found the life of a Centurion to be dangerous. After imprisonment and torture, Flavius found his strength and proved his mettle. Correus, son of a slave, found glory on the battlefield. But now the brothers have been stationed to Wales, a land of barbarians, mud and freezing rain. Here they must face the shame of lost battle and the thrill of a new era for their beloved Rome.
3)The Emperor's Games (Centurions Trilogy)
Centurions at war. The Roman Empire at stake.Brothers Correus and Flavius have won respect in service to the Empire. Correus is entrusted with the honoured task of running the Emperor's brutal games. Flavius, a Centurion at his brother's side, has risen to become the Emperor's most trusted advisor. But now Correus has been given a deadly mission: quelling a barbarian uprising in Germany.
Payment & Security
Payment methods
Your payment information is processed securely. We do not store credit card details nor have access to your credit card information.
---
Security