Roll over image to zoom in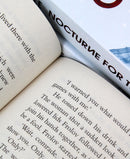 Titles In This Set:

The Man Called Kyril
A View from the Square
Nocturne for the General


The Man Called Kyril:
A double agent is leaking crucial Soviet secrets to London from the heart of Moscow. He must be stopped before the leak becomes a full, raging meltdown. The KGB director turns to Ivan Bucharensky - codename Kyril - to smoke him out. Kyril becomes live bait for both sides. The British think he's a double agent. The Russians in London know Kyril must die. The mole thinks Kyril suspects his identity. Hunted by East and West, only when the last traitor dies will Kyril know who's won the deadliest game ever played...
A View from the Square:
Stepan Povin, the KGB's chief of foreign intelligence, is the West's most prized intelligence agent. For years he has been passing secrets from the heart of the KGB. Now he wants out, and is seeking asylum in the West. In exchange he has a stunning piece of information to offer: the Soviets are about to capture a sophisticated American spy plane that is so crucial to America's defence she will risk nuclear war to keep its secrets safe...
Nocturne for the General:
In a Soviet prison camp near Murmansk is an old man, bowed but not broken, identified only by a number. Were his name known, his fellow inmates would kill him. For this old man is Stepan Povin, former KGB general, now disgraced but kept alive for the sake of the secret that he has retained through two years of interrogation. Povin's secret is the final link in a chain, the completion of which would make his former masters very happy indeed - a secret which draws British Intelligence ever closer to the camp in the Arctic Circle...
Payment & Security
Payment methods
Your payment information is processed securely. We do not store credit card details nor have access to your credit card information.
---
Security