Roll over image to zoom in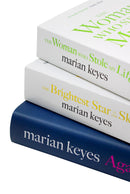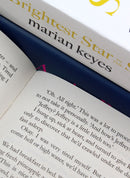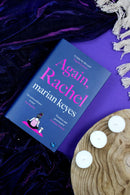 Titles In this Set:
Again Rachel [Hardcover]:
The Brightest Star in the Sky:
The Woman Who Stole My Life:
Again Rachel [Hardcover]:
Back in the long ago nineties, Rachel Walsh was a mess. But a spell in rehab transformed everything. Life became very good, very quickly. These days, Rachel has love, family, a great job as an addiction counsellor, she even gardens. Her only bad habit is a fondness for expensive trainers. But with the sudden reappearance of a man she'd once loved, her life wobbles.

The Brightest Star in the Sky:
And into the busy, bustling homes at 66 Star Street slips, unseen, a mysterious visitor. As the couples, flatmates and repentant singletons of No. 66 fall in and out of love, clutch at and drop secrets, laugh, cry and simply try to live, no one suspects the visitor patiently waiting in the wings. For soon, as the light slowly fades to dark, everything is going to change . . .

The Woman Who Stole My Life:
One day, sitting in traffic, married Dublin mum Stella Sweeney attempts a simple good deed. When the result is a terrible car accident, she meets a handsome with a Range Rover who wants her number - no, for insurance purposes - and in this meeting a seed is born which will change Stella's life forever. What happens next will take Stella thousands of miles from her old life, turning an ordinary woman into a superstar and, along the way, wrenching her whole family apart . . .
Payment & Security
Payment methods
Your payment information is processed securely. We do not store credit card details nor have access to your credit card information.
---
Security