Roll over image to zoom in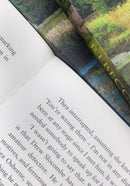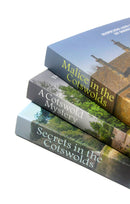 A Cotsworld Mystery
Despite the catastrophic outcomes of her previous house-sitting commissions, Thea Osborne, accompanied by her trusty spaniel, Hepzie, is truly convinced nothing can go wrong on her next assignment in the charming village of Blockley. The Montgomerys have asked her to look after their house while they take a much needed holiday.
But trouble seems to follow Thea and when a body is discovered in the house next door, she finds herself in the midst of village secrets.
From mystical local legends to celebrity sightings, the erstwhile quiet area turns out to be a place of mysterious contradictions - with very sinister undertones.
Malice In The Cotswold

Thea Osborne, accompanied by her beloved spaniel Hepzie, has had her fair share of unfortunate occurrences while house-sitting, and her new assignment for the mysterious Yvonne Parker is no exception. The isolated and somewhat unsettling village of Snowshill, has Thea on edge as soon as she arrives, and Hyacinth House - her new, rather cluttered home - does nothing to dispel such feelings.

Secrets In The Cotswold

Thea Slocombe is struggling to entertain her stepchildren through the long summer holiday while her husband Drew works, so she keenly accepts a new job house-sitting in Barnsley, near Bibury. However, her commission proves to be far from relaxing when she stumbles across a woman hiding among some bushes.

Payment & Security
Payment methods
Your payment information is processed securely. We do not store credit card details nor have access to your credit card information.
---
Security