Roll over image to zoom in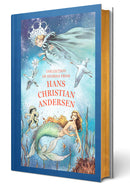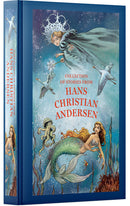 Step into the enchanting world of Hans Christian Andersen with "The Complete Fairy Tales." This captivating collection brings together all of Andersen's timeless stories, from the beloved classics like "The Little Mermaid," "The Ugly Duckling," and "The Snow Queen" to lesser-known gems waiting to be discovered. Each tale weaves a magical narrative, exploring themes of love, courage, and the human spirit.
Hans Christian Andersen's storytelling prowess shines through in this comprehensive anthology. With tales that have transcended generations and cultures, his work has left an indelible mark on the world of literature. This collection is a literary treasure trove, beautifully bound and ready to transport readers of all ages to far-off lands and imaginary realms.
Experience the wonder, the beauty, and the timeless wisdom of Hans Christian Andersen's fairy tales through this thoughtfully curated collection. Whether you're revisiting these stories from your own childhood or introducing them to a new generation, the magic of Andersen's words is sure to captivate and inspire. Dive into the world of fairy tales with this timeless and enchanting volume that celebrates the enduring legacy of Hans Christian Andersen.
Payment & Security
Payment methods
Your payment information is processed securely. We do not store credit card details nor have access to your credit card information.
---
Security