Roll over image to zoom in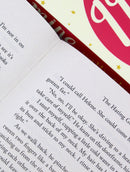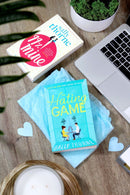 Titles In this Set:
The Hating Game:
99% Mine:
The Hating Game:
Lucy Hutton and Joshua Templeman sit across from each other every day . . . and they hate each other. Not dislike. Not begrudgingly tolerate. HATE. Lucy can't understand Joshua's joyless, uptight approach to his job and refusal to smile. Joshua is clearly baffled by Lucy's overly bright clothes, quirkiness, and desire to be liked. Now they're up for the same promotion and Lucy, usually a determined people-pleaser, has had enough: it's time to take him down. But as the tension between Lucy and Joshua reaches its boiling point, it's clear that the real battle has only just begun . . .

99% Mine:
Darcy Barrett found her dream man at age eight - ever since, she's had to settle for good enough. Having conducted a global survey of men, she can categorically say that no one measures up to Tom Valeska, whose only flaw is that he's her twin brother Jamie's best friend - oh, and that ninety-nine of the time, he hasn't seemed interested in her.When the twins inherit their grandmother's tumble-down cottage, they're left with strict instructions to bring it back to its former glory. Darcy plans to leave as soon as the renovations start, but before she can cut and run - her usual MO - she finds a familiar face on her porch: Tom's arrived bearing power tools, and he's single for the first time in almost a decade.
Payment & Security
Payment methods
Your payment information is processed securely. We do not store credit card details nor have access to your credit card information.
---
Security