Roll over image to zoom in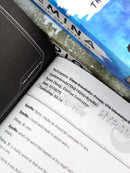 Illuminae:
The year is 2575 and two mega-corporations are at war over a planet that s little more than an ice covered speck. Too bad nobody thought to warn the people living on it. With enemy fire raining down on them Ezra and Kady have to make their escape on the evacuating fleet.
Gemina:
Hanna Donnelly is the station captain's pampered daughter and Nik Malikov is the reluctant member of a notorious crime family. Together they struggle with the realities of life aboard the galaxy s most boring space station.
Obsidio:
sha Grant came to Kerenza to escape her past. Too bad he just caught up with her. Asha survived BeiTech's initial assault and has been working undercover with the hopelessly outmatched resistance ever since. 
Payment & Security
Payment methods
Your payment information is processed securely. We do not store credit card details nor have access to your credit card information.
---
Security