Roll over image to zoom in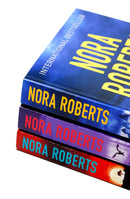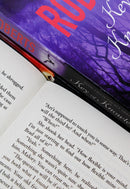 Titles In this Set:
Key Of Light
Key Of Knowledge
Key Of Valour
Key Of Light
When Malory Price is issued with the above invitation she is naturally suspicious, especially as Warrior's Peak is a local mansion house straight out of a Hollywood horror movie. But with her overdraft at crisis limit and on the verge of losing her job at a local art gallery, she has little to lose by attending the event.

But Malory is about to get more than she bargained for. At Warrior's Peak she finds that she and two other women are the only guests of their mysterious hosts. They are told an amazing story of magic, gods and goddesses; and of three demi-goddesses who have been cast into an eternal sleep, their mortal souls placed under lock and key. And in every generation, three women are born who alone have the power to free them - if they are prepared to accept the challenge.

Key Of Knowledge
You are the Key. The lock awaits. Librarian Dana Steele has always considered herself to be an enlightened woman but her recent experiences at Warrior's Peak have required much more of her than just an open-mind. Along with Malory Price and Zoe McCourt she has had to take a huge leap of faith and believe in the ancient mythic story she has been told.

It is a tale of a young Celtic god who fell for a human girl and of their three daughters, demi-goddesses all, who were cast into an eternal sleep, their mortal souls placed under lock and key. And in each generation three are chosen who have the power to release them - if they dare accept a challenge that could promise them great riches but also grave danger And now it is Dana's turn.

Key Of Valour
Now, after ten years of struggle, Zoe's life is finally coming together. Her son, Simon, is her pride and joy, and she is about to venture into business with her new-found friends Malory and Dana. There is even a hint of romance on the horizon, in the very sexy form of Bradley Charles Vane IV, a man whose wealth and good looks make Zoe a little wary but seriously tempted to throw caution to the wind.

But before she can embrace her future she has a challenge to face. For Malory, Dana and Zoe have been chosen to undergo a quest to free the souls of three demi-goddesses trapped by an ancient evil. It is a challenge that promises great riches but also grave danger. And, of all of them, Zoe has the most to lose.


Payment & Security
Payment methods
Your payment information is processed securely. We do not store credit card details nor have access to your credit card information.
---
Security